Divorce
Divorce
Divorce has significant personal, financial, and emotional impacts, whether the issues involved are contested or uncontested. DeVriendt & Associates provides honest, straightforward legal advice and representation to Joliet professionals seeking a divorce.
Our first priority in any divorce case is to pro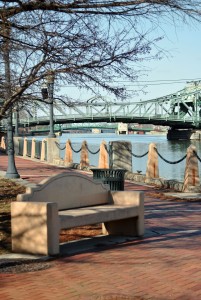 tect the welfare of any children. Too often kids turn into pawns, when in fact protecting both parents' relationship with their children should be the primary objective in any divorce action. We have extensive experience negotiating issues involving child support, child custody, and visitation. We also recognize that asset and property division often plays a significant role in determining whether a divorce dispute can be resolved amicably. Many of our clients have joint and personal savings and retirement accounts. We have significant experience handling forensic accounting matters to ensure that spousal property settlements and spousal support decisions are made based on the values of all the marital assets.
Working with our Clients
We understand that every one of our clients is in a unique situation, and we are committed to listening to their concerns and clearly explaining their options. In addition, we will explain the likely outcomes of each course of action. Many people come to us expecting a quick, uncontested divorce. However, once issues like child custody, paternity, spousal support, visitation, and grandparents' rights are introduced, the emotions involved make reaching an agreement difficult.
If you'd like to discuss your situation please contact DeVriendt & Associates for a free initial consultation. We can be reached by phone at 815-723-8300.